WHEN
Saturday, January 20, 2017 from 11:00 am - 2:00 pm
WHERE
San Francisco, CA
WORKSHOP DETAILS
Goodtype is excited to present Creating a Logotype with Will Paterson! A course for those looking to learn more about logo design.
What is a logotype? A logotype, also known as a "word mark" is a brand name styled as a logo.
The workshop will cover how to draw a logotype from scratch. This will include how to come up with new ideas for letterforms as well as how to refine and test the logotype so it stands on its own as a consistent logo.
Join us for an afternoon workshop on January 20th in San Francisco.
Class is limited to 20 participants. Students are welcome to bring a notebook or favorite lettering instrument, but all needed materials will be provided by Goodtype.
ABOUT WILLIAM
William Paterson is a hand lettering artist based in the UK that specializes in Logotype Design. He has a YouTube channel with over 200,000 subscribers where he teaches all things lettering and logo design. He's also the author of Calligraphy In 15.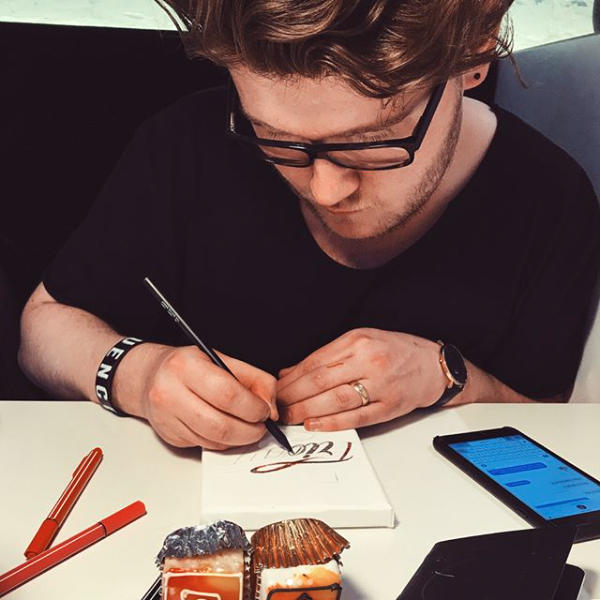 REFUND POLICY
We understand that life happens, please communicate proactively about not being able to attend the event so we can give your seat to someone else. Tickets are fully refundable up to 72 hours before the event. If you're unable to attend and give notice after the 72 hour window has passed, you will be issued a refund only if we are able to fill your seat. No refund will be given after the event date has passed. Tickets are transferable.