SXSW 2018 RECAP
SXSW had us back for our Basics of Hand Lettering Workshop with Adam Vicarel. Adam joined us in Austin, TX from Denver, CO for his second time teaching for Goodtype at South By Southwest. And this time to double the room!
We loaded into the JW Marriott in downtown Austin on Sunday morning with coffee and a panoply of supplies in hand. Thanks to our small crew of Goodtype helpers, we prepped the room for 80 students—filling the tables with pens, pencils, sharpeners, Sharpies, erasers, tracing paper, drawing paper, handouts and of course a little bit of Goodtype swag!
After Adam's intro to nearly 80 students, he dove right into instructing everyone how to see type differently—to view letterforms as a series of shapes that comprise a letter opposed to just seeing letters. He went onto explain the difference between calligraphy, type design, custom typography and lettering. Which are common terms used synonymously, when they are not synonyms at all.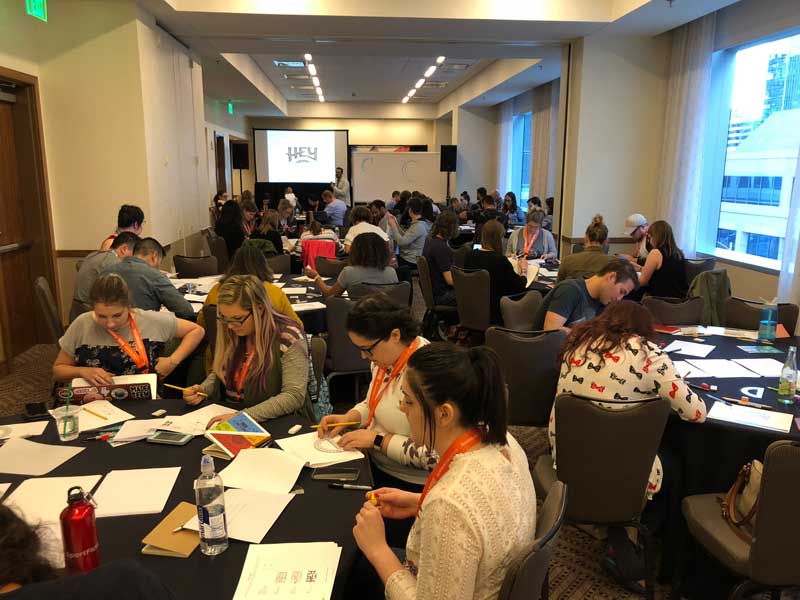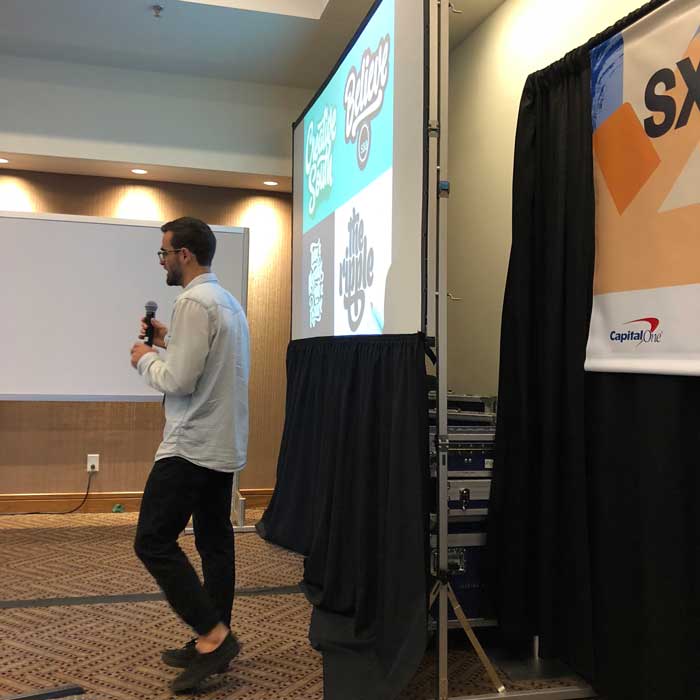 We had students from all over the world come together to put pencil to paper. One student from Germany was impressed with the meditative feeling he experienced during the workshop and told us, "With the tech industry being so fast paced, it was refreshing to slow down and sketch with an actual pencil and real paper, which is so easily accessible—a much needed meditative activity today."
Beyond the meditative effects, Adam told the class, "Take this stuff seriously, because if it's something you're passionate about, you can literally make a living off of this," as Adam has successfully done over the last three and a half years.
Before Adam hopped on his plane home, we were able to catch an hour of SXSW's annual Flatstock show—presented by the American Poster Institute (API). Flatstock displays the works of the world's top gig poster artists. The show features posters of varying styles, colors, and techniques for sale by the talented artists who created them.
Check out some of our favorites!
And a few more! Lots to see!