House Industries x #GoodtypeTuesday
About the Book
Where do you find inspiration? With topics ranging from fonts and fashion to ceramics and space technology, this beautifully-useful volume offers a personal perspective on the origin of ideas for creative people in any field. Presented in the honest, authentic, and often irreverent style that you've come to expect from House Industries, The Process is the Inspiration is a collection of helpful lessons, stories and case studies that demonstrate how you can transform obsessive curiosity into personally satisfying and successful work. Most importantly, this book shows that there's no sense in waiting for inspiration because inspiration is already waiting for you.
About the Contest
House wants you to letter something or someone that inspires you. It could be a person, book, film, personal interest, etc. They will choose 3 of their favorite entries and give each of them a copy of their latest book, "The Process is the Inspiration." Which goes on sale TOMORROW, May 30th!
To enter your post into the contest, you MUST tag @HouseIndustries and @Goodtype on Instagram and hashtag it #GoodtypeTuesday. Multiple entries welcome. Good luck and have fun!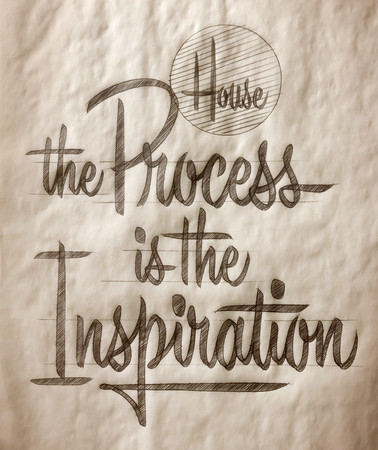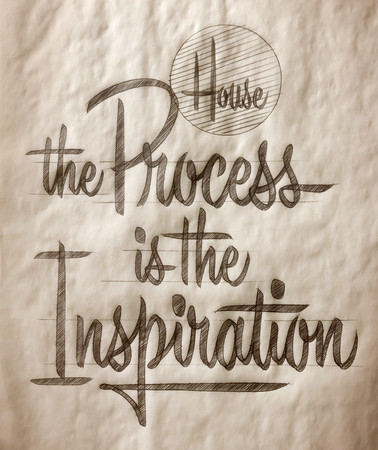 About House Industries
Known throughout the world for its eclectic font collections and far-reaching creative exploits, House Industries has been a standard-bearer for American graphic design for 25 years. House has worked with a diverse list of collaborators including Jimmy Kimmel, Hermès, The New Yorker, John Mayer, Muji, the Estate of Charles and Ray Eames, and Heath Ceramics. Their work is in the permanent collection of the Smithsonian's Cooper-Hewitt National Design Museum and will be the subject of a major exhibition at The Henry Ford museum in the summer of 2017.
Want to learn from the amazing creatives at House Industries? We have an upcoming workshop with Ken Barber, more info here.